About Hinterglemm
Hinterglemm is a vibrant, trendy & modern ski resort located at the end of the Glemmer Valley, linked to Saalbach/Fieberbrunn, Leogang, Viehhofen & Zell-am-see Ski areas. At a height of 2003 metres raising to the peak elevation of 2095 metres, the resort boasts some of the best skiing in the area with 90% of its slopes with Snow Cannons operating throughout the season keeping the slopes in immaculate condition which offers an extended season from early December through to mid April. Glide down those pretty tree-lined slopes and you will find a mountain hut or restaraunt on nearly every bend. The resorted is rated as excellent for intermediates and beginners but according to the author of "Skiing Around the world with Jimmy Petterson" he rates Hinterglemm as having the best Powder in the world, so a dream for both Skiers and Boarders. Close to the centre there is a large Nursery slope for beginners and a excllent snow park for Boarders. In this area there is flood-lit skiing most evenings for those fanatics. Great apres ski bars, on and off the mountain, excellent restaurants and bars and a Nightclub. This is an upmarket resort offering plenty of other activities for all ages and for non-skiers such as "Snow Walking", Sledging/Tobogganing, Sleigh rides, Shopping, and many of the 4/5* hotels have Health Spa facilities which you can use for a reasonable charge. This is a Winter Summer resort for those who love the outdoors.
Winter Activities Sking, Quad Biking, Go-karting, Rent a Skidu, Toboggan evenings, Cross country skiing, Audi Ice Driving Experience, Sleigh Rides, Winter walking, Spa Days, Ice Skating in Zell-am-see
Winter Events Rave on Snow - Saalbach Mountain Attack - Saalbach White Pearl Mountain Days
Summer Events/Festivals Classic Car Rally, Lake of Charity, Biker Mania, Farmers Markets, Mountain Bike Championship
"Please note these events may not go ahead season 2020/2021 due to the Corona Virus
Summer Activities available:-. Walking/hiking, mountain/road bike hire, Zip Lining, Horse Riding, Archery, Quad Biking, Go-Karting, Lake & Pool Swimming, Indoor/outdoor Tennis, Golf at several courses in the area. At Lake Zell-am-see, you can hire a paddle board or peddle boat, go water skiing, or just have a leisurely cruise on the Schmittenhoe cruiser. Bike hire, white water rafting is available further afield at Taxenbach or Lofer. There is a Summer Rhodelbahn at Saalfelden or take a road trip up the Grossglockner Pass or over to Salzburg. All this information is in our guest book, or visit the local tourist office.
Hinterglemm centre during the Winter Festive Season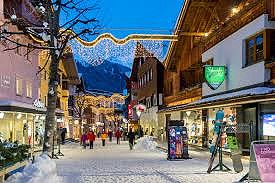 Floodlit Skiing on the nursery slopes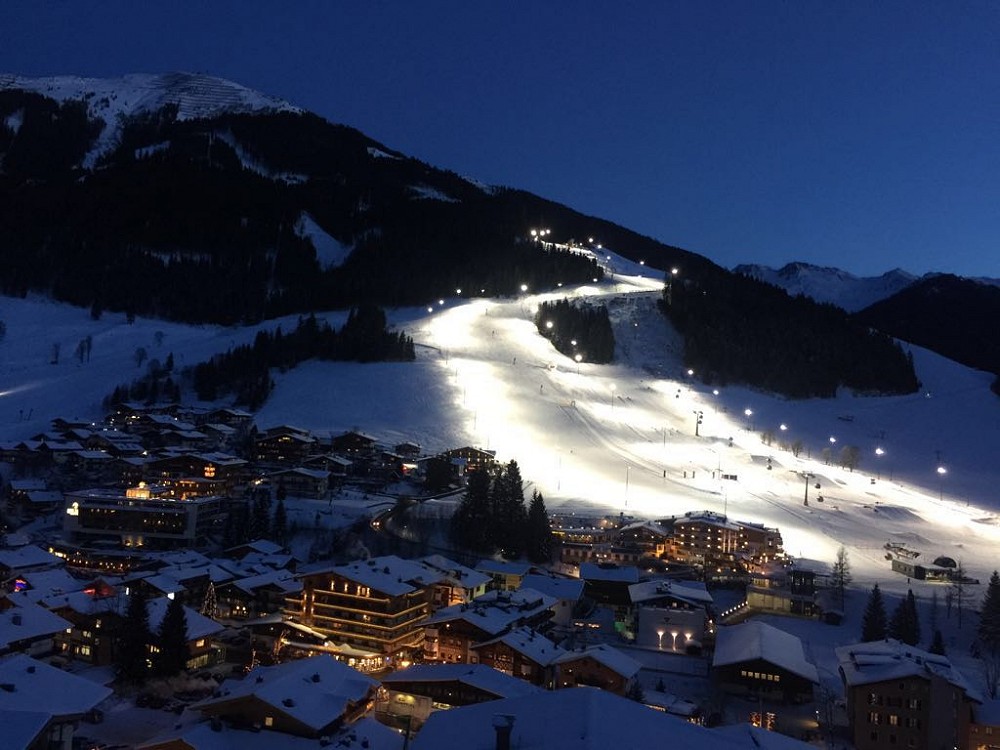 Magical Hinterglemm at Night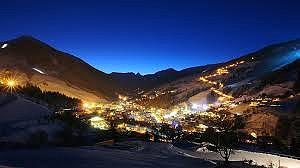 The North Facing slopes offering a longer ski season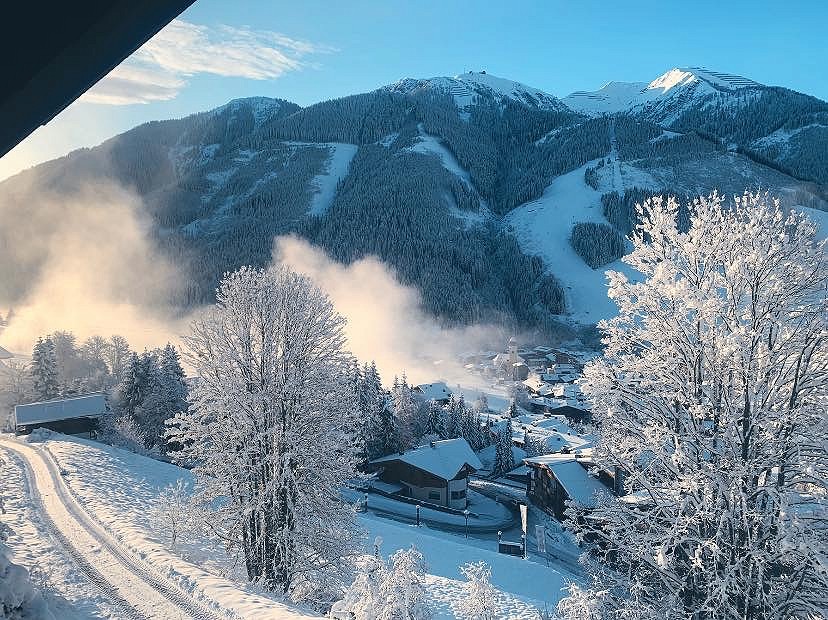 Summer in beautiful Hinterglemm